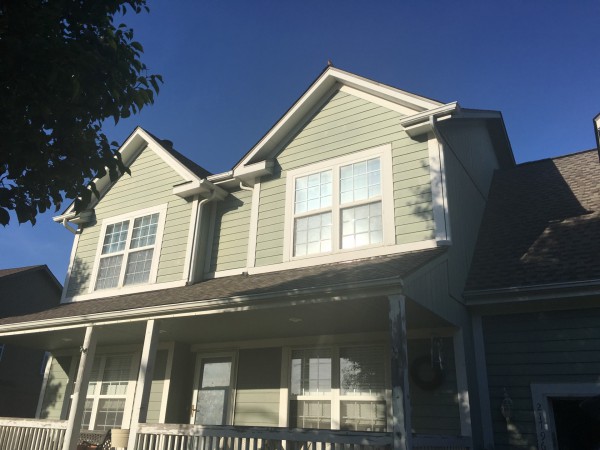 When clients sell a home to House Buyers KC, they can be assured that they are getting a fair offer that reflects the house's current value, the cost of repairs and renovations that need to be made and the potential value of the home after it has been renovated.
House Buyers KC, a real estate investment company, buys homes in any condition for cash throughout the metropolitan area; then repairs, renovates and updates them before reselling them. It is a perfect solution for those who need to sell a home quickly that may need anything from minor updating to extensive repairs.
The sellers may have lived in the home for years, they may have inherited it, used it as rental property or just need to move quickly because of a change in circumstances such as declining health, a job transfer or financial difficulties.
When homeowners faced with these circumstances call House Buyers KC, a team of experts will come tour the home. Chad Lower, manager and licensed real estate agent, and Ernie Bittner will tour the property to evaluate the home's current worth, the cost of renovations and its potential. Based on that tour, they can make an offer and complete the transaction in a few days or at a later date, depending on the seller's needs.
Bittner has an extensive background in both home construction and real estate. He worked in construction while attending college and afterward. He also has had a real estate license for 10 years. These experiences allow him to not only provide a current value for the home, but also to estimate the cost of renovating it, thus helping to establish the offer to be extended to the client.
"Chad and I make a good team when we tour a house," Bittner said. "Chad may see something that I missed and I may notice something he didn't."
Many times the homes they buy need to be updated by modernizing the kitchens and bathrooms or taking out walls to provide the open flow that today's buyers want. Other times, the home needs extensive repairs from the roof to the foundation.
"Sometimes we might need to paint the outside, repair the driveway and sidewalk, trim the trees and update the landscaping," Bittner said. "It all makes a big difference in the way the home appeals to buyers."
Since House Buyers KC is a local company, all the money invested in buying, renovating and reselling the home stays in the Kansas City area.
And House Buyers KC benefits the metro area in other ways. By improving a home in disrepair in the neighborhood, it improves the neighborhood as a whole. Also, when the home is repaired, it sells for a higher value, thus helping to increase the potential value of the surrounding homes.
But the greatest benefit is to the home's seller. Because House Buyers KC purchases homes in any condition for cash, there are no commissions to pay, no appraisals, no waiting for buyer financing and no repairs or renovation. Even if the house has a damaged roof, flooring problems, plumbing and electrical issues, incomplete remodeling or repairs, or termite damage House Buyers KC will take it off your hands.
"House Buyers KC is a local real estate solutions company that helps homeowners in challenging situations," Lower said. "We understand that life changes and that houses involve hassles and pressures that don't always fit in with the big picture. To simplify the selling process for you, our company works on your timeline, makes cash offers and embraces homes that are in need of repairs."
For more information, call House Buyers KC at 913-777-4444 or visit the website at HouseBuyersKC.com.
http://www.kansascity.com/homes/article89552507.html